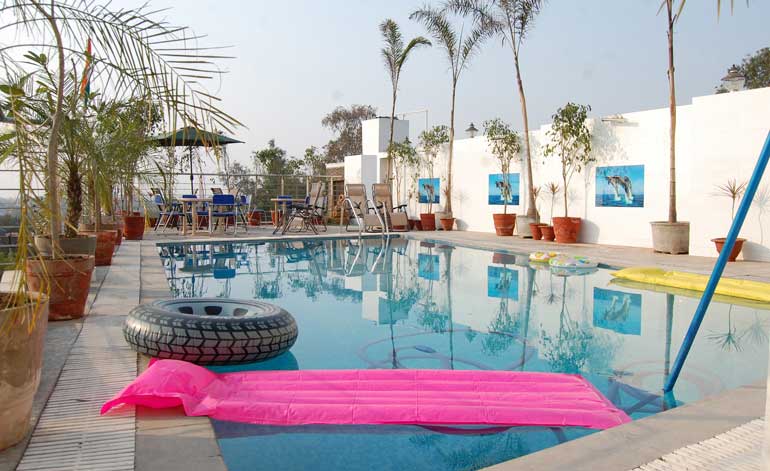 Rooftop Swimming Pool in Luxurious Taj Resorts Boutique Hotel
Our rooftop swimming pool is designed to charm even the most unwilling into the cool languid water. Guests can avail the pool at any time during the day and also in the evening. A dip is especially recommended after a tiring day visiting the famous palaces, forts, monuments and gardens in and around Agra. We have provided poolside chairs and tables for you to sit and enjoy a relaxed cool drink or a cup of tea or coffee even as you sunbathe or read your favourite book.
The water is assiduously kept clean and free from any germs. We use environment- and skin-friendly cleaning agents to sanitise the pool. The water is constantly filtered to remove any impurities and provide a refreshing experience to the swimmer. We have also provided swimming rings and floats to make your time more delightful and fun.
Swimming Pool Features